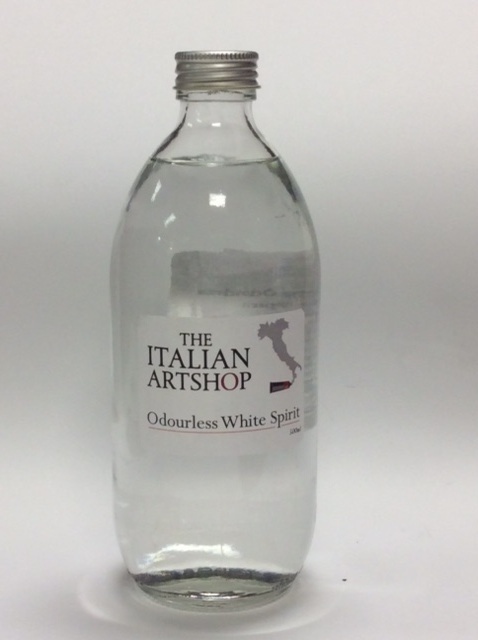 Italian Artshop Odourless White Spirits 250ml
---
Our Odourless White Spirits is THE premium turpentine substitute. Very volatile, thin, and colourless, it possesses the same painting properties and drying time as turpentine — without the strong odour.
This is one of the lowest odour turpentine substitutes that you will find ANYWHERE
Highly recommended for odour sensitive painters, or when painting in a group or classroom where turpentine is not allowed. 

Our Odourless White Spirits is excellent for thinning oil paint, cleaning brushes, palettes, etc., and even suitable for removing paint and dirt stains. 
It evaporates quickly and cleanly, and leaves behind no harmful residue that could promote cracking in oil painting.